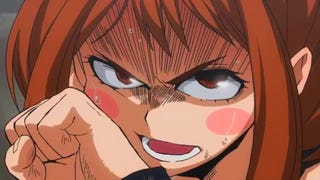 Hello all! For those of you who are newer to my blog you might not know this, but I am an avid runner and I run in various running events for nonprofit organizations. The last time I updated the world on my endeavors, I admittedly was intimated by the amount of body-shaming I received after posting an update for my last marathon I did and removed the write-up.
Quite a bit has happened since my last update.
First and foremost, thank you to all of my supporters who donated and made my last marathon happen. I had a blazing time of 3:49:47, which was a career number for me and the first time I ever got under 4 hours for a full marathon.
Unfortunately, I hurt my IT band in the process and had a solid month where I couldn't break 5K. By the end of the summer I was back up to six miles.
During the fall, however, I managed to use my marathon time to find some new sponsors. What is more is that they accepted me as part of their team(s) without any financial obligation. I wasn't getting paid, however I was brought on running teams for great causes. One of them that I would love to share are Team Hope for the Warriors, which is an organization that promotes veteran psychical and mental health by allowing them to do various activities in both local and national communities. Another is Tragedy Assistance Program for Survivors (TAPS), which provides services for families and friends grieving the loss of members of the US armed forces.

Representatives from both of these wonderful groups sent me gear to wear during events and coordinated with my schedule for 2019 running in their own ways. I want to share what has been going on with TAPS. TAPS has put me in contact with seven families I have and will be dedicating my biggest races this year to the memories of their fallen loved ones. Over the last few months, I have emailed and gotten to learn about heroes and given the amazing opportunity to represent the memory of them.
Last week I was preparing for an event I just ran on Saturday (I don't mean to get ahead of myself here) and the wave of emails I received from family of these heroes all had a similar message: they all appreciated the level of motivation I bring to training and doing what I am doing for them. I want to be clear, I am not the kind of person to brag- if anything I am very self conscious of sounding even remotely full of myself. I share these things and bring my level of intensity to things to be clear and as forward as I can about things.
With that in mind, I ran in the Columbus Capital City Half Marathon and finished with a personal record of 1:43:42. I pushed myself through some brutal hills and got the opportunity to shine in my first event for TAPS.
My next full marathon will be in October, where I will be taking on the Marine Corps Marathon!
---
Starting with this article, I would like to share a song from my running playlist and what they mean to me!
"Kaen" by Ziyoou-vachi
This is the newest entry into my running playlist, and (believe it or not) I am pretty selective with what I put in my playlist. My very first reaction to this song was disgust, but after a few times through it I became hooked. I am absolutely that guy who likes Japanese songs based off of what the lyrics translate into, and this one is a fantastic one. Most of the lyrics of this really speak to me: "...Someday, one day my passion's fire will...From the beginning I knew one day the flames would die out....Give me fire, light it up baby. I'm gonna burn it up, yeah." The riff right at 0:57 comes at the perfect time and that bit is just pure adrenaline. I turned that song on around the eleventh of thirteen miles and was rejuvenated on this event!